What Research Says About How Children Learn
They have a teacher who is available to provide feedback and encouragement.
They have opportunities to pursue their interests.
They can make choices and decisions about their learning.
The work they are asked to do is matched with what they are ready to learn.
They can experience what they are studying firsthand.
Break free from the system that's keeping
your children from flourishing to their full potential
We're here to provide you with convenient, effective solutions
Over the last 20 years, we have helped more than 12,000 families
enjoy solid personalized education options that helped their
children succeed, no matter their goal or area of interest.
hg moms share how homeschooling helps them pursue what matters
universities where hg graduates pursued higher education
Sign up for our homeschool orientation and receive free chapters of Why You Should Homeschool.
Watch our homeschool orientation online.
Select your program and complete the Enrollment form.
Confirm admission offer and Pay.
Complete your program, we'll be there with you every step of the way.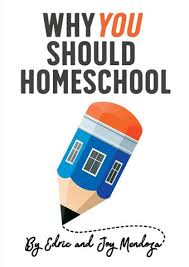 Sign up for our Homeschool Orientation and get
free chapters of "Why You Should Homeschool"