In choosing the accreditation, you must factor in future plans. HG offers two forms of accreditation, US and Philippine accreditation. Both types of accreditation are recognized in the Philippines and abroad. We have had graduates accepted into top Philippine universities such as UP, Ateneo, and De La Salle, as well as international universities such as Brown, NYU, Stanford, and University of Georgia. Under the US accreditation, students will not be required to study Filipino language or Araling Panlipunan, but rather, US History and a foreign language. By default, all our programs include Philippine accreditation in the fees; the US option is available at an additional fee.

The Philippine accreditation is provided by our partner school, Victory Christian International School, included in the rankings of the Top Ten International Schools in Metro Manila (The Knowledge Review Magazine, 2018). VCIS is DepEd accredited for K-12 and holds a valid Home Education Permit (HEP) which is required by DepEd for a school to operate homeschool programs.
School ID 406908
Government Recognition
Complete Elementary: E-044, s.2011
Complete Secondary: DepEd Recognition S-074, s.2012
Complete Secondary (HSP): DepEd Recognition HSP-S-020, s. 2015
Government Permit
Senior High School: SHS-0077, s.2015 Academic Track, General Academics (GAS) Strand
SHS-111, s.2019 Academic Track Accounting, Business, and Management (ABM) Strand
SHS-0032, s.2022 Academic Track Science, Technology, Engineering, and Mathematics (STEM) Strand
SHS-0032, s.2022 Academic Track
Humanities and Social Sciences (HUMSS) Strand
SHS-111, s.2019
Academic Track
Arts and Design (A&D) Strand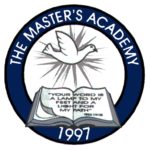 HG, through its partner school TMA, became the pioneering Home Education Program (HEP) in the Philippines as awarded by the Department of Education after a year of piloting the HEP program.
TMA also continues to operate as a basic and secondary educational institution based in Parañaque, Philippines.
TMA Home Education Program 486016
DepEd Recognition Numbers
Pre-school: P-039, s.2003
Complete Elementary: E-023, s.2003
Complete Secondary: S-099, s.2012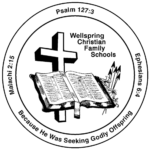 The U.S. accreditation is provided by our partner school, Wellspring Christian Family Schools based in Maryland U.S.A., a Tier 1 NCAA-accredited school, and is particularly beneficial for those who are planning to enroll their child in a college abroad or are expats.