We understand that there is no one size fits all in learning, so we've developed our flexible and personalized education programs to address the needs and challenges you encounter as parents. From homeschooling programs for parents who are blessed with the opportunity to be their child's primary learning facilitator, to academies that provide additional teacher and classroom support, as well as specialized programs for exceptional and challenged learners, our homeschooling solutions are designed to make your journey convenient and effective.
Hybrid Academy enrollment has been postponed to 2021
due to the COVID-19 pandemic.
SPECIALIZED (FOR EXCEPTIONAL & CHALLENGED LEARNERS)
TLC Online enrollment resumes in time for the March SY 2021-2022 cycle.
Online Tutorials
Online group tutorials for Math, Science, Filipino, Araling Panlipunan, and English
Learn More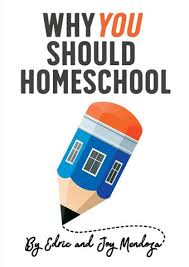 Sign up for our Homeschool Orientation and get
free chapters of "Why You Should Homeschool"